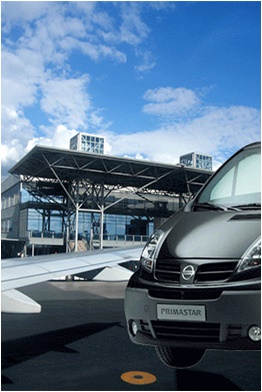 ... and even more conveniet!
Exhausted from the flight or to much luggage?
Make yourself comfortable and we will drive you straigt to your Hotel/holiday-accommodation and back.
Step 1 - Your transfers details
Transfer from and to the airport from and to your hotel/apartment.
Due to the new precautionary measures the following applies to tranfers of our guests.
5-seater: 2 people incl. driver. Exception of an accompanying if necessary.
7-seater: 2 people incl. driver.
9-seater: 3 people incl. driver.
Please select the right vehicle for your transfer.
Chalkidiki-Cars assumes no responsibility for incorrectly selected vehicles!
Step 2 - Choose transfer car
Step 3 - Your extras
Step 4 - Your personal details
Step 5 - Your booking
LICENSE NUMBER/ΜΗ.Τ.Ε. 0933Ε810002092Υ1, 0938Ε81000209101